Grand Cayman's Starfish Point
Starfish Point, named for the Cushioned Starfish that are attracted to the calm, shallow water and surrounding seagrass, is a picturesque beach of golden sand. You'll step off the swim platform into knee-deep water to explore this area and the fascinating creatures like the upside-down jellyfish, the wandering stingray and of course the beautiful starfish.
The lush green foliage, golden sand and calm water of Starfish Point beach make this the perfect place for holiday photos and family portraits. Starfish Point is a favorite for young kids to swim, explore and hunt for critters. Big kids (also know as adults) can relax with a cold drink or even bring a picnic lunch for an hour or more of chillin'.
Young kids or big kids, everybody loves a little friendly competition, and our guides like to incorporate this into showing you the starfish by playing our "Starfish Game"! Not having a brain does not stop the starfish from having a bit of character. Choose wisely and maybe your starfish will be the winner!
Optional Extras

Kaibo Pickup $150
For Cayman Kai and Rum Point

Camera Rental $75
Waterproof for photos and video

Photographer $300
With photo package

Tubing $150/$200
Fun for the whole family

Reef Fishing $75
Catch and release fishing
Book your adventure
Are you ready for sea, sun and fun with Crazy Crab?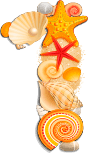 Step 1 – Browse
Browse our website exploring the fun experiences you can enjoy with Crazy Crab and think about what you'd like for your personalized adventure.

Step 2 – Choose
Choose how many hours you would like for your adventure. Use the Adventure Planner to help you decide how many hours you need for all the fun experiences you want to enjoy.

Step 3 – Book
Ready for easy online booking? Check our live availability to choose your dates, confirm with secure online payment with any major credit card and receive instant confirmation of your booking.

Step 4 – Have Fun
Turn up for your Crazy Crab adventure with reef safe sunscreen and a smile.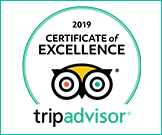 Trip Advisor
We're the proud recipient of the TripAdvisor Certificate of Excellence which is awarded to companies that consistently earn great reviews from travelers.