Boat Charter Experience
Cayman has some of the most amazing coral reefs, and the best of these reefs can only be reached by small boat. On your Crazy Crab adventure, you'll enjoy guided snorkeling in the most pristine areas of our Marine Parks.
Our guides will position the boat directly over your snorkel site for easy access and give you an orientation, pointing out and explaining what swim pattern they will take to ensure you are not tiring against wind and waves, and that you see all the highlights of that site. This includes any specific creatures to keep an eye out for!
We keep a variety of sizes of all snorkel gear on board to ensure we have something to fit every guest perfectly, so no time is wasted trying to conform to "one size fits all'. Once we have specially selected and helped you don your snorkel equipment, you'll slip off the swim platform with one of our guides and splash into a spectacular, underwater world, on the lookout for colorful fish, and exotic creatures like spotted eagle rays, queen conch, reef squid, and moray eels.
New to snorkeling, or a little nervous? No worries! There will be one guide on the boat at all times to oversee your group, help if you need assistance adjusting equipment or want tips on how to maximize use of your gear, as well as to answer questions about anything you are seeing below the surface. For our extra cautious snorkelers or small children, we rig a tag line behind the boat – a rope with a float at the end – so you may hold onto the line and be "attached" to the boat the whole time until you feel comfortable venturing out. For our "not so strong" swimmers, we even have snorkeling vests which give extra flotation for your security and support.
Optional Extras

Kaibo Pickup $150
For Cayman Kai and Rum Point

Camera Rental $75
Waterproof for photos and video

Photographer $300
With photo package

Tubing $150/$200
Fun for the whole family

Reef Fishing $75
Catch and release fishing

Book your adventure
Are you ready for sea, sun and fun with Crazy Crab?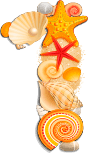 Step 1 – Browse
Browse our website exploring the fun experiences you can enjoy with Crazy Crab and think about what you'd like for your personalized adventure.

Step 2 – Choose
Choose how many hours you would like for your adventure. Use the Adventure Planner to help you decide how many hours you need for all the fun experiences you want to enjoy.

Step 3 – Book
Ready for easy online booking? Check our live availability to choose your dates, confirm with secure online payment with any major credit card and receive instant confirmation of your booking.

Step 4 – Have Fun
Turn up for your Crazy Crab adventure with reef safe sunscreen and a smile.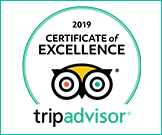 Trip Advisor
We're the proud recipient of the TripAdvisor Certificate of Excellence which is awarded to companies that consistently earn great reviews from travelers.