Best Charter in Grand Cayman
Cayman's most famous attraction and one of the most amazing wildlife encounters in the Caribbean, the Stingray City Sandbar will captivate you. In waist-deep crystal clear water, you can swim with, touch and feed the beautiful stingrays that make their home around the sandbar.
Over the years, as returning fishermen anchored at the sandbar to clean the daily catch, the native Southern Stingrays in the surrounding area grew accustomed to an easy dinner and began to hang out at the sandbar.  Nurtured firstly with fishing scraps and now with daily feeding by visitors, the stingray population has thrived and grown to over one hundred and twenty. Multiple generations of these gentle stingrays have lived on the sandbar from birth and welcome the feeding and interaction with visitors.
A Crazy Crab private boat charter is the perfect way to avoid the crowds and spend quality time with dozens of playful stingrays that are happy to swim and swirl with you as you hand feed them pieces of squid. Each boat visiting Stingray City is limited to a small amount of food for the stingrays, so if you're on a big group boat, you're likely to be watching someone else feed and hold a stingray. But on your private boat adventure, everyone in your group will be able to hold and hand-feed these gentle creatures.
A fantastic experience for the whole family, our guides will show you how to interact with the stingrays safely and even steal a kiss for a holiday moment you'll never forget.
Optional Extras

Kaibo Pickup $150
For Cayman Kai and Rum Point

Camera Rental $75
Waterproof for photos and video

Photographer $300
With photo package

Tubing $150/$200
Fun for the whole family

Reef Fishing $75
Catch and release fishing

Book your adventure
Are you ready for sea, sun and fun with Crazy Crab?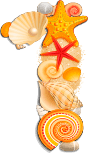 Step 1 – Browse
Browse our website exploring the fun experiences you can enjoy with Crazy Crab and think about what you'd like for your personalized adventure.

Step 2 – Choose
Choose how many hours you would like for your adventure. Use the Adventure Planner to help you decide how many hours you need for all the fun experiences you want to enjoy.

Step 3 – Book
Ready for easy online booking? Check our live availability to choose your dates, confirm with secure online payment with any major credit card and receive instant confirmation of your booking.

Step 4 – Have Fun
Turn up for your Crazy Crab adventure with reef safe sunscreen and a smile.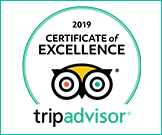 Trip Advisor
We're the proud recipient of the TripAdvisor Certificate of Excellence which is awarded to companies that consistently earn great reviews from travelers.