Beach Bars & Restaurants
All the sea, sun and fun of your Crazy Crab adventure might just build up a need for some serious refreshments, and you'll have plenty of choices.
Our favorite place that's super casual (that means barefoot) and easy to reach is Kaibo Beach Bar with the best pizzas, mudslides (your soon to be favorite cocktail) and milkshakes. This popular restaurant rocks at lunchtime and evening and is our stop for the sunset dining on Bio Bay adventures.
If you're after somewhere a little less casual (that means flip-flops) then pull up to the dock at Morgans, Catch or Calypso Grill for the island's freshest and finest seafood, steaks and all kinds of fabulous food. If you want something different, then try Bacaro, a Venetian styled restaurant which serves wine and food in small portions called "Cicchetti".
Optional Extras

Kaibo Pickup $100
For Cayman Kai and Rum Point

Camera Rental $75
Waterproof for photos and video

Photographer $300
With photo package

Tubing $150/$200
Fun for the whole family

Reef Fishing $75
Catch and release fishing

Book your adventure
Are you ready for sea, sun and fun with Crazy Crab?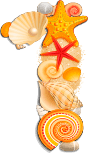 Step 1 – Browse
Browse our website exploring the fun experiences you can enjoy with Crazy Crab and think about what you'd like for your personalized adventure.

Step 2 – Choose
Choose how many hours you would like for your adventure. Use the Adventure Planner to help you decide how many hours you need for all the fun experiences you want to enjoy.

Step 3 – Book
Ready for easy online booking? Check our live availability to choose your dates, confirm with secure online payment with any major credit card and receive instant confirmation of your booking.

Step 4 – Have Fun
Turn up for your Crazy Crab adventure with reef safe sunscreen and a smile.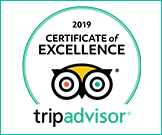 Trip Advisor
We're the proud recipient of the TripAdvisor Certificate of Excellence which is awarded to companies that consistently earn great reviews from travelers.