Beaches in Grand Cayman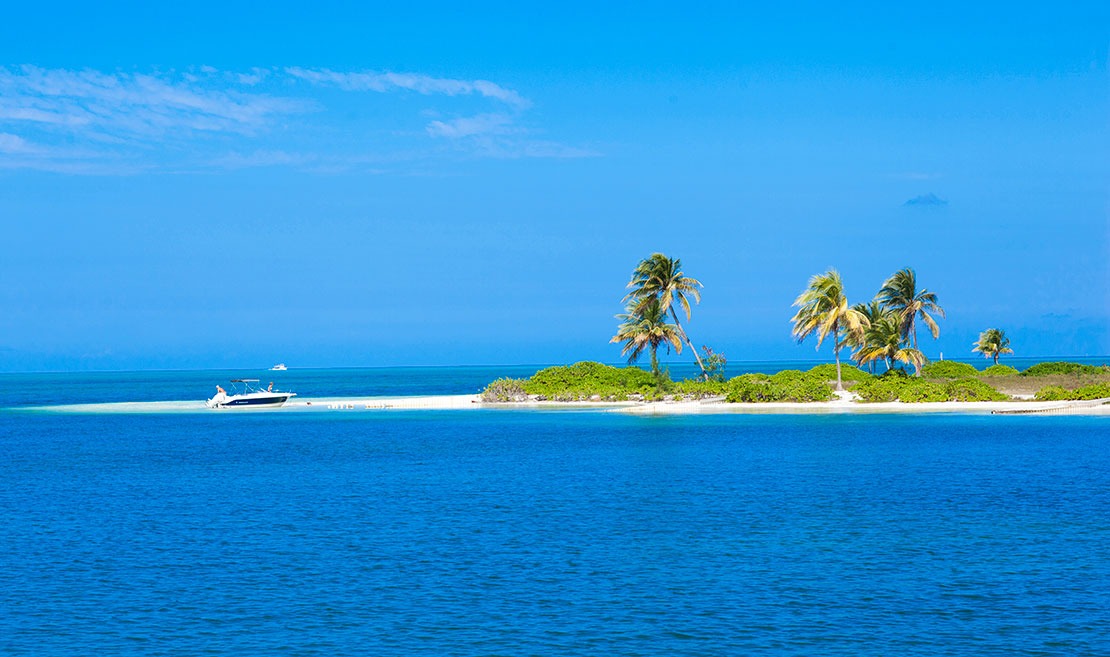 You'd be forgiven for thinking that Grand Cayman only has the world famous Seven Mile Beach, but with our miles of coastline, there are many beautiful beaches, each with distinct character. Some of the most famous destinations are located in the regions of  West Bay & 7 Mile Beach and Cayman Kai & Northside. With so many beaches from which to choose, you're sure to find one (or more) that's just right for you.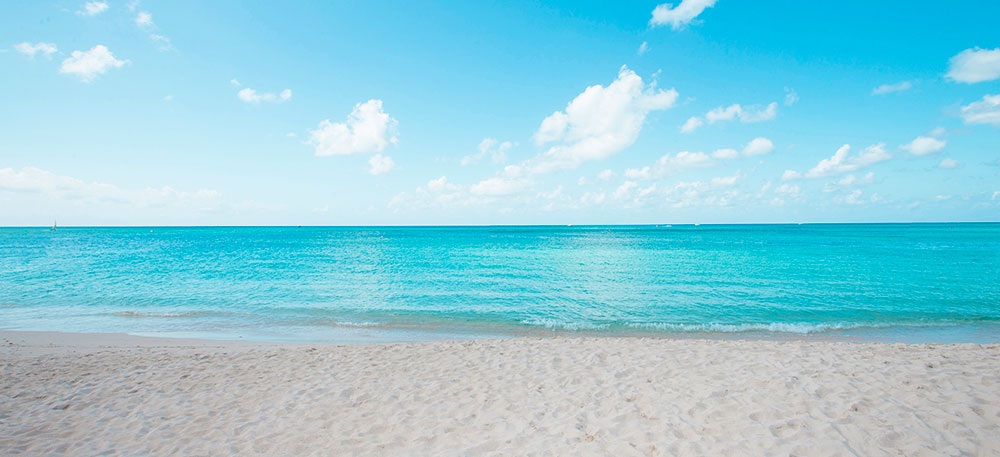 Seven Mile Beach (Public Beach and Governors Beach) – Easily accessible via the Public Bus route, picturesque Seven Mile Beach is often ranked as one of the most beautiful beaches in the world. Lined with hotels and condos, make sure to bring your own beach chair or towel, or consider renting a chair at Public Beach.
West Bay Public Beach – Fringed by grape trees, this quiet beach in West Bay is a great place to swim, snorkel and soak up a little culture. Coconut and craft vendors are located at the adjacent boat ramp and on weekends BBQ cookouts, and domino players add to the atmosphere. Several restaurants and cafes are located nearby, including Heritage Kitchen, one of our favorite fried fish shacks. With the convenience of restrooms and showers, this is an excellent beach for families.
Cemetery Beach – Being on the northernmost end of Seven Mile Beach, Cemetery Beach is a good spot to get away from the crowds. In early settlement days, inhabitants lived inland away from the beaches, as they were the most susceptible to weather and elements. That left beaches as the perfect place for burial grounds! Head out for a snorkel and see if you can find the memorial plaque in the reef!
Starfish Point – Easy to reach by car, though about an hour drive from Georgetown, Starfish Point is the perfect beach to bring a picnic and spend a half or full day – with plenty of sun and shade, plenty of space to spread out and of course the shallow water where the starfish reside. Starfish Point is a favorite stop on a Crazy Crab adventure.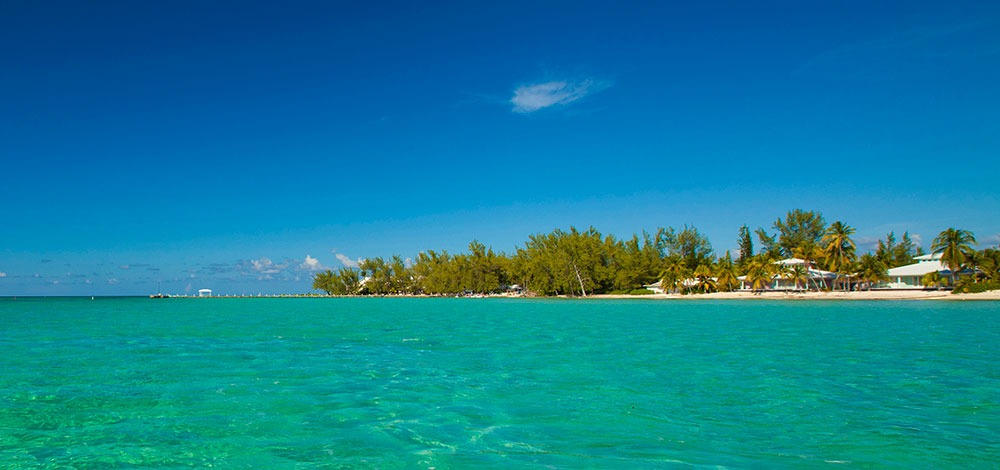 Rum Point – Rum Point is a long-standing attraction in the Cayman Kai region. They have a restaurant, bar, and beach with furniture and restroom and changing facilities. This can be a fairly busy spot, especially on Sundays and cruise ship days. Check out the cruise ship schedule on the Cayman Islands Port Authority's website to beat the traffic, and get there early!
Spotts Beach – The best place to see turtles here on the island is Spotts Beach! No cages, healthy and totally free. Turtles come in to feed in the early morning and late afternoon, so that is the best time to see them. This is a snorkeling site at which the depth ranges between 4 and 6 feet. No need to venture past the shallow barrier reef, as the currents are stronger and the water is much deeper. Everything you want to see is inside the shallow reef where the waves break. Portable restroom facilities on site.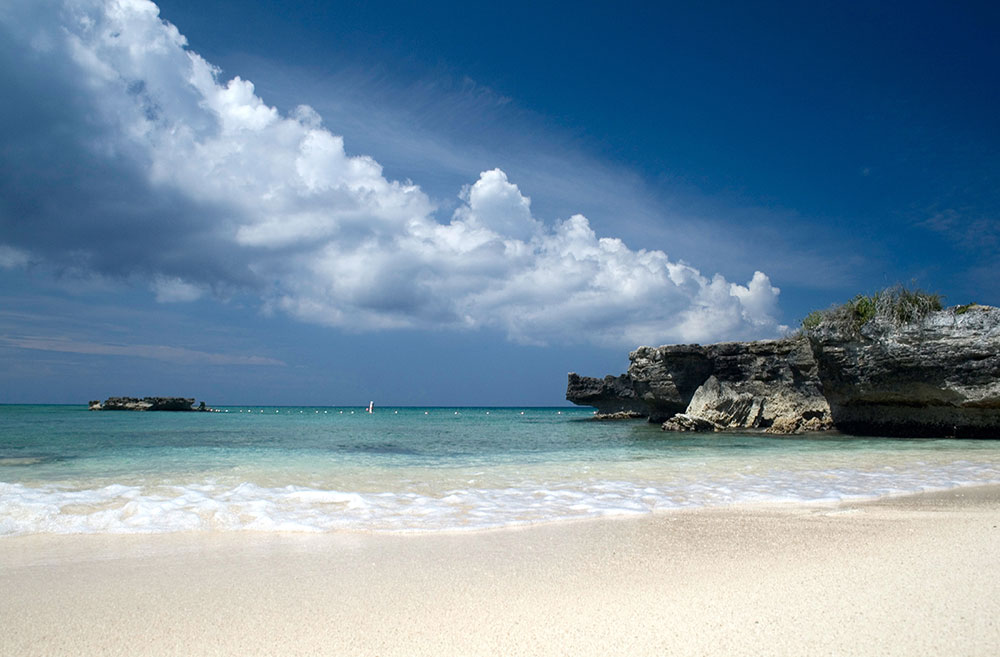 Smith's Barcadere (Smith's Cove) – With all the convenience of public restrooms, picnic benches and outdoor showers, this sandy white beach is surrounded by turquoise waters protected by limestone formations and coral. The tall iron shore rock walls are a great place to see some of the oceans hidden treasures such as the much more shy lemon rays, small fish, and the elusive mantis shrimp! The beach drops off allowing visitors to swim freely while still being close to the shore. Great for kids and the whole family!
Barkers – located down a secluded dirt road on the northeast point of West Bay, Barkers National Park is perfect for a nice, quiet day at the beach, away from the hustle and bustle of Seven Mile Beach. Look for seashells, go for an easy snorkel from the shore, or consider taking kitesurfing lessons or horseback riding down the beach! No public restrooms.