Boat Charter Experience
Mangrove trees play a vital role in the fragile ecosystem of Grand Cayman and are protected from removal in many areas particularly in the North Sound Marine Park. These hardy, resilient trees protect our coastline from storm surges, and wave erosion and the dense foliage is inhabited by many species of birds and animals such as the green iguana. The tangle of roots from the mangrove trees provides a safe nursery for the young of many of the fish species found in our waters, as well as young jellyfish, starfish, and vital algae.
On your Mangrove Discovery, you'll slowly cruise around the pristine Booby Cay and the surrounding mangrove forests learning about this valuable ecosystem and looking out for resident wildlife.
Optional Extras

Kaibo Pickup $100
For Cayman Kai and Rum Point

Camera Rental $75
Waterproof for photos and video

Photographer $300
With photo package

Tubing $150/$200
Fun for the whole family

Reef Fishing $75
Catch and release fishing

Book your adventure
Are you ready for sea, sun and fun with Crazy Crab?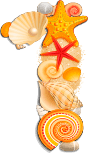 Step 1 – Browse
Browse our website exploring the fun experiences you can enjoy with Crazy Crab and think about what you'd like for your personalized adventure.

Step 2 – Choose
Choose how many hours you would like for your adventure. Use the Adventure Planner to help you decide how many hours you need for all the fun experiences you want to enjoy.

Step 3 – Book
Ready for easy online booking? Check our live availability to choose your dates, confirm with secure online payment with any major credit card and receive instant confirmation of your booking.

Step 4 – Have Fun
Turn up for your Crazy Crab adventure with reef safe sunscreen and a smile.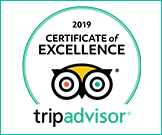 Trip Advisor
We're the proud recipient of the TripAdvisor Certificate of Excellence which is awarded to companies that consistently earn great reviews from travelers.