A fantastic Cayman
private charter adventure
All of us at Crazy Crab have one mission – to make sure you have a fantastic, memorable day.
We hope you arrive as guests but depart as friends.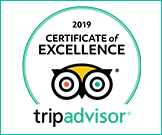 Trip Advisor
We're the proud recipient of the TripAdvisor Certificate of Excellence which is awarded to companies that consistently earn great reviews from travelers.
Experiences
So many fun things to experience on your private charter adventure
Step 1

Browse things to do with Crazy Crab
Step 2

Choose how many hours of fun you'd like
Step 3

Reserve with easy online booking
Step 4

Join us for a day of sea, sun, and fun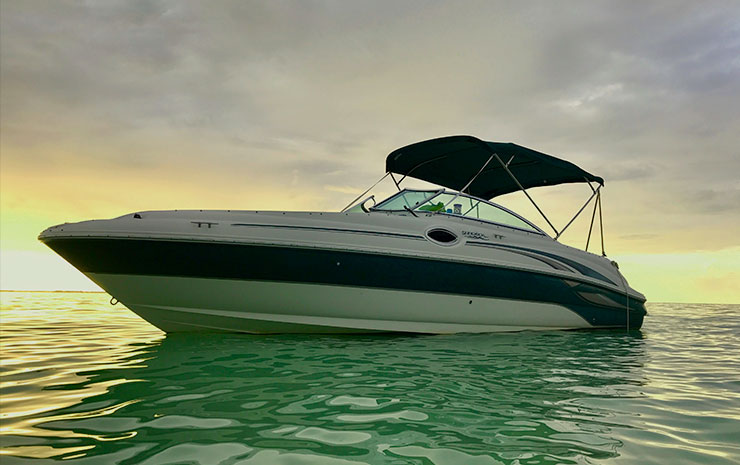 Sea Bug
Built for fun and performance, Sea Bug, our 24 foot Sea Ray Sundeck, seats eight guests in comfort. Wind in your hair, sun on your skin, a drink in your hand and a smile on your face... ahh, pure bliss.
See More
Destinations
Explore Cayman
Grand Cayman is the largest of the three islands that comprise the Cayman Islands. Home of the award-winning Seven Mile Beach and famous Stingray City, Grand Cayman offers a kaleidoscope of culture and nature, adventure, and wonder.
Guided Snorkeling
Splash into the beauty of Coral Gardens and the barrier reef. In warm, crystal-clear water, snorkel among dazzling fish, coral, sponges and sea fans.
See More
Our Team
Our Caymanian family-owned and operated company is not the biggest,
but we're working hard to be the best.


Troy
Guest Services
Takes care of guest services and keeps things running smoothly

Canyon
Captain/Guide
Stingray charmer and island boy, wants to be on the water every day

Mandy
Captain/Guide
Marine Biologist and lover of sea critters, snorkels even in her spare time

Jaco
Captain/Guide
World traveler and chief storyteller, keeps our boat tip-top
Grand Cayman
Grand Cayman is a fusion of culture, nature, and adventure.
So much to explore and enjoy, you'll leave wanting to come back for more.
FAQ
Want to know more about your Crazy Crab adventure? This is the place for answers.
Do I make full payment when booking?
If you make your booking online, full payment will be charged to your credit card.
My charter is several months away, can I pay a deposit now and the balance later?
Please contact us if you would like to make your booking with a 50% deposit.
What happens if I have to cancel?
You may cancel your charter up to 24 hours before the departure time subject to the following Cancellation Fee:
– Cancellations more than 7 days before departure – 25% of total Booking price.
– Cancellations 1 – 7 days before departure – 50% of total Booking price.
There will be no refund for failure to show or cancellations less than 24 hours before the departure time.
How many guests can the boat accommodate?
Sea Bug, our 24 foot Sea Ray Sundeck can accommodate a maximum of 8 adult guests
Will there be other groups on board?
No, we provide completely private charters so only your group will be on board.
Do you provide pick up at the cruise ship terminal?
No, but we will provide details on getting a taxi straight from the terminal. It's quick and easy and only cost $5 per person.