Bio Bay Boat Charter
There are only a handful of bioluminescence or bioluminescent bays in the Caribbean, and not many more than that in the world. They only occur in certain places because they have to happen naturally under very specific conditions. In the Cayman Kai region of Grand Cayman is one of the world's best Bio Bays.
With a narrow opening to this shallow bay, there is little circulation or movement of water. The water in Bio Bay is very warm and salty with an abundance of nutrients and seagrass, the perfect environment for special microscopic plankton. These plankton occur all over the island, and all over the Caribbean, but the concentration we find in Bio Bay is what makes for a fantastic experience. Because of these plankton "bioluminescence," it produces a very short burst of light when stimulated by movement.
With snorkeling gear, you'll float in this magical bay mesmerized as your movements create trails of light in the water. Contrary to popular belief, because we snorkel in the water, this shimmering light show is awesome throughout the month, regardless of the moon phase. If the timing and conditions are right, you might even see the mating glow worms which occur two to three days after the full moon.
Your Crazy Crab adventure with Bio Bay experience starts in the afternoon for a few hours of daytime fun. Before sunset, we'll head over to Kaibo beach restaurant when you can enjoy the sunset with a meal or drinks before heading to Bio Bay just after dark. After your magical Bio Bay swim, we'll cruise back to our dock as you relax and gaze the starry sky.
Optional Extras

Kaibo Pickup $150
For Cayman Kai and Rum Point

Camera Rental $75
Waterproof for photos and video

Photographer $300
With photo package

Tubing $150/$200
Fun for the whole family

Reef Fishing $75
Catch and release fishing

Book your adventure
Are you ready for sea, sun and fun with Crazy Crab?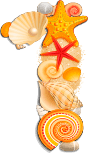 Step 1 – Browse
Browse our website exploring the fun experiences you can enjoy with Crazy Crab and think about what you'd like for your personalized adventure.

Step 2 – Choose
Choose how many hours you would like for your adventure. Use the Adventure Planner to help you decide how many hours you need for all the fun experiences you want to enjoy.

Step 3 – Book
Ready for easy online booking? Check our live availability to choose your dates, confirm with secure online payment with any major credit card and receive instant confirmation of your booking.

Step 4 – Have Fun
Turn up for your Crazy Crab adventure with reef safe sunscreen and a smile.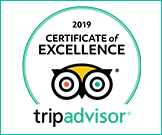 Trip Advisor
We're the proud recipient of the TripAdvisor Certificate of Excellence which is awarded to companies that consistently earn great reviews from travelers.