Kai-what? – Sunset experience at Kaibo Beach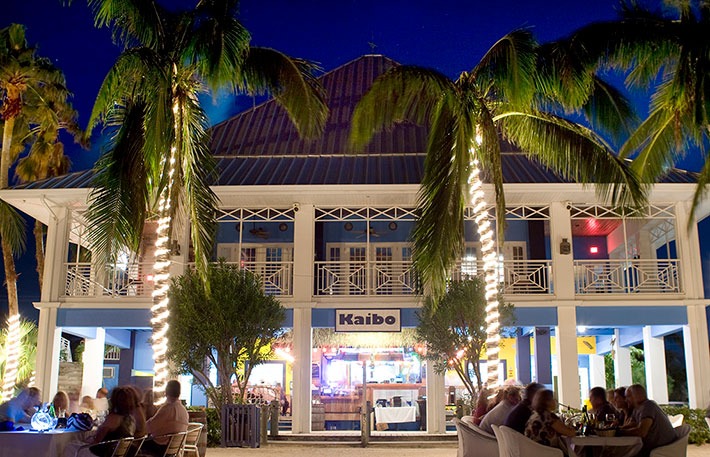 Leave your shoes behind as you step off our boat and start down the dock. Fairy lights twinkling all in a row in the palm trees overhead, their reflection shimmering off the surface of the calm ocean. The whisper of little waves hitting the beach while a calm breeze is blowing. Gentle music in the background and the delicious smells of the kitchen and the outdoor wood-fired brick oven filling the air.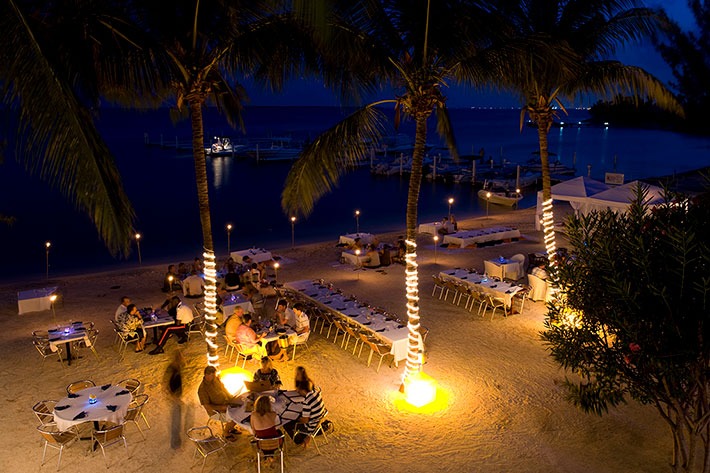 Kaibo Beach Bar
There is no moon on this night, which is exactly what you want when preparing for Crazy Crab to guide you to the Bioluminescent Bay after playing in the ocean earlier that day. While waiting for the sun to set and darkness to settle, what better place to stop off for dinner, or appetizers and drinks than Kaibo Restaurant and Beach Bar, home of Cayman's best mudslide! With a wide variety of options on their menu, everyone in your group is sure to find something to suit their taste, whether they have a seafood craving to fulfill, a hankering for a juicy burger, wish to try a thin crust pizza made-to-order in Kaibo's outdoor brick oven, or prefer a lighter or vegetarian choice.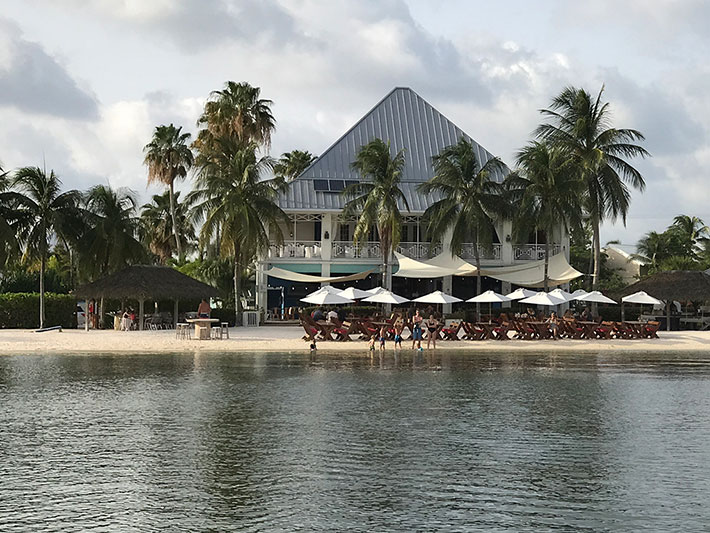 Their friendly staff are privy to our boating schedule and never keep us waiting. Much less commercial than some other choices of beach restaurants accessible from the North Sound, Kaibo retains its island charm, is family friendly, and most importantly produces great food.
Make sure to request a Kaibo stop between your stingray and starfish encounters, and heading to the Bioluminescent Bay.