The 8 Beaches that are Hidden Gems in Grand Cayman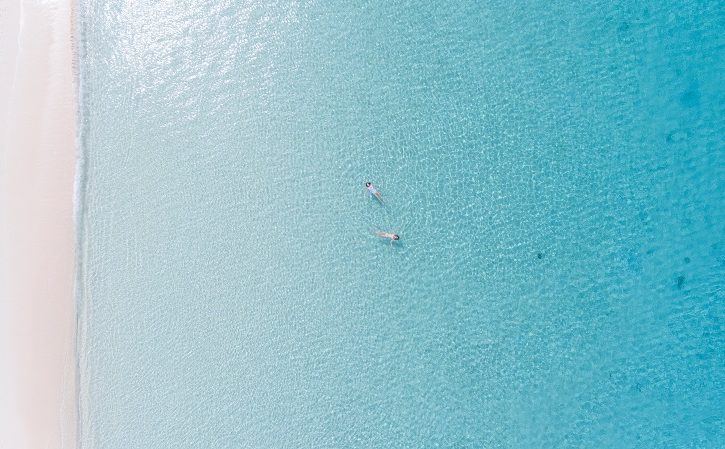 If you are coming to the Caribbean for vacation, chances are you have a little beach time on the agenda. Grand Cayman is known for the world-famous Seven Mile Beach – well worth a visit as it is more stunning than any picture can ever do justice. However, there are many lesser-known, sweet and serene beach stops scattered about the rest of our island that are truly hidden gems.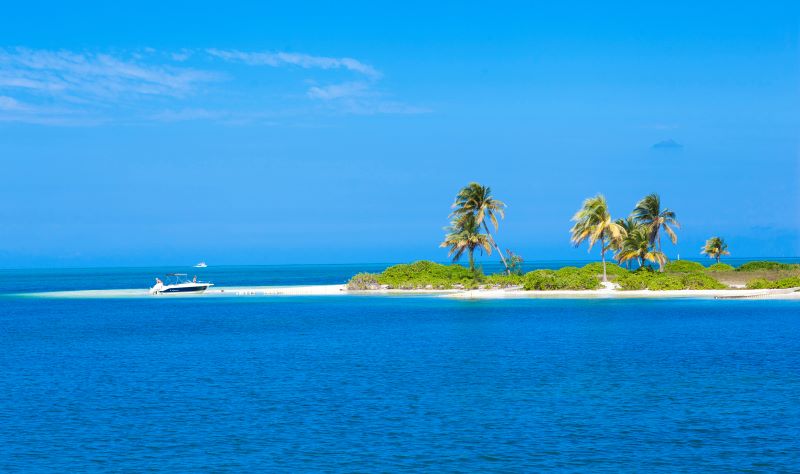 West Bay Public Beach 
In addition to swimming and snorkeling, this beach is a great place to see some of the local culture of West Bay. Check out the vendors if they are around for a local souvenir or refreshing coconut water straight from the coconut. On the weekends, take in the smells from the BBQs and the sounds of spirited dominos players. Pack a picnic lunch, or try some local Caribbean food from Heritage Kitchen, located just down the road. With showers and public restrooms on site, this beach is a great choice for families.
Starfish Point
Starfish Point is located in Cayman Kai, about an hour drive from George Town. Nestled in the leeward corner of the North Sound, the shallow waters are almost always calm, and there is plenty of room to spread out, making this beach a great spot for a half or a whole day. You are sure to see folks visiting the starfish via boat excursions too, so Starfish Point is the quietest when the cruise port is empty. Restaurants are more sparse on the eastern side of the island, so be sure to plan accordingly and brings drinks and snacks. Plenty of parking, but no public restrooms.
Barkers Beach
Located in a national park on the eastern side of West Bay, Barkers Beach is nearly untouched. This long-stretching, remote sandy beach is the perfect place to escape. In fact, you may not see a single another soul all day, during the week anyway. With lots of trees providing shaded hidey-holes and shallow, clear water, Barkers Beach is the epitome of serenity, perfect for relaxing, swimming and snorkeling. Keep your eyes open for kite surfers' colorful sails in the sky and consider taking a lesson yourself! There are no bathroom facilities here, so make sure you hit the restroom on the way up!  
Cemetery Beach 
Situated on the north end of Seven Mile Beach, Cemetery Beach is a good place to get away from the hustle and bustle. Why put a cemetery on a beach, you ask? The earliest settlers of Cayman lived inland, as the sandy coastline is more at the mercy of wind and rain. As a result, the beaches became burial grounds. Parking is available along West Bay Road. Head out for a snorkel and see if you can find the memorial plaque in the reef!
Kaibo Beach 
Easy to get to and just over an hour drive from George Town, Kaibo Restaurant and Beach Bar is a quiet locals spot to relax with a cocktail on a sunbed or read a book in a hammock. This is a great shallow swimming area for kids, with restrooms, and food and drinks available all day long. A morning or afternoon at Kaibo is great to combine with any other area of East End that you may want to investigate, such as the Cayman Crystal Caves, Queen Elizabeth II Royal Botanic Park to see the blue iguanas or a drive sight-seeing around the perimeter of the island.
Smith Cove (Smith's Barcadere)
South of George Town, Smith Cove is a lovely spot to snorkel from the shore. Keep watch for fish and stingrays, but also have a look at the ironshore rock walls for anemones, mantis shrimp, plumes of feather worms and all variety of funky invertebrates. Watch for kids jumping off the ironshore into the water at the special jump spot too! There are picnic tables scattered around and public restrooms and showers for every convenience during your beach day. This is a popular one for the locals, so be mindful that it does fill up quickly in the evenings and on weekends.
Spotts Beach 
Spotts Beach is about a twenty-five-minute ride or drive from George Town and is on the public bus route. You will not find much coral reef to snorkel here, as the bottom is composed of rubble areas and lots of turtle grass, which brings in the (you guessed it!) sea turtles! The best chance to see the sea turtles feeding here is in the early to mid morning and mid to late afternoon. These are magnificent creatures and have grown used to human presence, however, do not touch them because it can make them sick! Also keep your eyes peeled for conch, stingrays, squid, and octopus. Portable restrooms are available, and plenty of shade from trees and pavilions.
Collier's Beach
Colliers beach is settled on the far eastern side of East End, the more peaceful and less populated side of Grand Cayman. With public restroom facilities, showers and shade pavilions, you could plan a full day at Collier's or combine a half beach day with a little exploration of the rest of East End. Remember, options for restaurants are limited on this side of the island, so bring snacks or plan a lunch stop, perhaps some of the island's best local cuisine from Grapetree Cafe, or get really adventurous and try some invasive Cayman "tree chicken" or lionfish from Tukka! Eat 'em to beat 'em!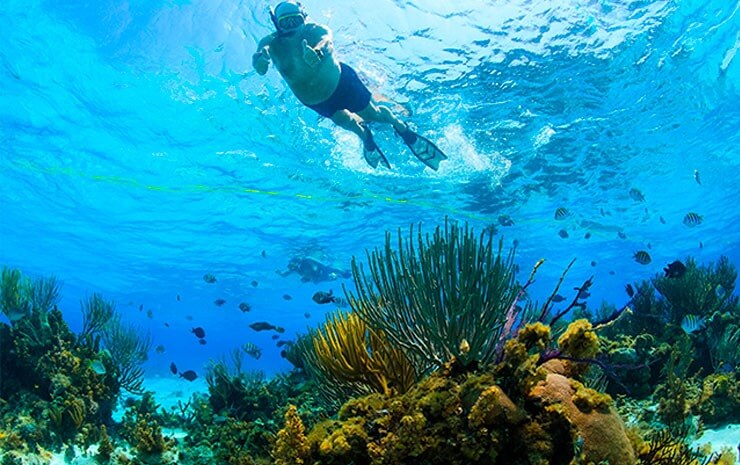 One day by land, one day by the sea
Grand Cayman is rich with beautiful beaches and accompanying wildlife to see. All of the beaches we have listed are accessible by car, but there are two that are easily reached by boat in the North Sound: Starfish Point and Kaibo Beach. Let our guides at Crazy Crab incorporate these stops into your private boat charter with us! Arrive in style with two of our local and knowledgeable guides on your own private boat, and let us share heaps of local intel we've put together just for you! We want your visit to Starfish Point, and other stops like Stingray City and Cayman's many world-class snorkeling spots, to be as informative as you would like and meaningful as possible. Not only are our guides the best, but our boats are the best.
From a traditional monohull speed boat to our brand new World-Cat catamarans, all inclusive of bathrooms, freshwater showers, sturdy and easy-to-use ladders for guests of all ages, water, and juice provided on board, a Bluetooth stereo system and food for the stingrays, our boats are the perfect size and of the utmost convenience, with every comfort to provide for every need or every member of your family or friend group. Start planning your adventure with Crazy Crab today!