Nightlife in Grand Cayman: The Ultimate Guide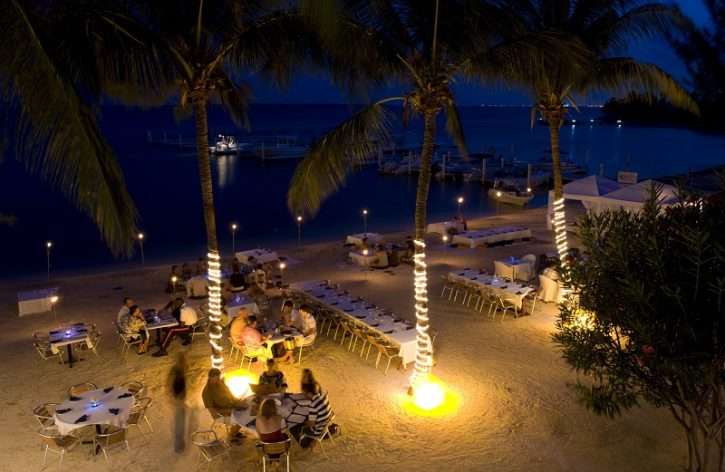 No matter what night of the week it is, there is something to do in the evening in Grand Cayman, and there are some night time festivities that are not to be missed during your stay here. 
Takin' it day by day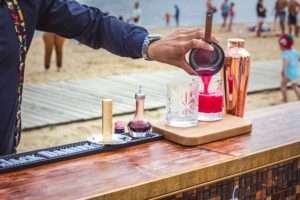 Monday – Nightlife Activities in Cayman's Islands
Coming off of the weekend, Monday is the perfect night to seek out a spot to relax and listen to some live music. Check out Red, White and Blues at Margaritaville Beach Resort's outside bar 5 o'Clock Somewhere during dinner time (5:30 pm-8:30 pm) or meander into The Lodge from 9 pm-midnight to hear Reggae Blues from Daniel Ebanks.
Tuesday – Live Music & More
A great day for dancing, seeing some local talent, or showing off your stuff! Starting at 9 pm at the Wharf, you can receive a half-hour of free Salsa instruction, followed by three hours of DJ Flex, playing tunes for you to show off your new moves. If you prefer to watch and listen, Rackam's Waterfront Bar and Grill host Jam Night every Tuesday, starting at 9 pm. Come listen to locals showcase their talent. Do you have some musical ability? Ask about getting on the setlist! If you are staying on the east side of the island, or want a little adventure away from Seven Mile Beach for the evening, check out Kaibo's Barefoot Beach BBQ. Drive or take the water taxi to Kaibo and enjoy live music from local band Bona Fide, all you can eat local BBQ, dancing and beach games. This event is a favorite among visitors, so be sure to book in advance.
Wednesday – Caribbean Style Music
There are several live music options on a Wednesday night. You can find Caribbean style music at Bar Jack at the Ritz-Carlton from 4:30 pm-7 pm, or watch Hi Tide perform covers beloved classics and some of their originals.
Thursday – Enjoy the Nightlife
Listening to music is always a great time, but what if you could get rewarded for doing it? At Lone Star Bar and Grill, you can do just that by playing Rock n Roll Bingo, starting at 8 pm every Thursday. One of the island's local radio hosts will guide you through the game, providing you with a bingo card in which you have to mark out the artists of the songs they play. Winning a bingo earns you a restaurant voucher. Or maybe you are on an all-girls trip and need a girl's night out. During Ladies Night that happens every Thursday at Rackam's, you can order 4 appetizers and 4 cocktails for the bargain price of $40! 
Friday – Nightclub
Feeling for a nightclub and some dancing on Friday night during your vacation? Royal Palms has a DJ that plays island-style favorites and soca from 5 pm – 2 am on their oceanside patio. Or check out the new daiquiri bar, Sandbar, in George Town on a Friday, featuring live acoustic music from 6 pm -9 pm, and a DJ from 9 pm-midnight to get your dance on!
Live Music in Grand Cayman
For a schedule of live music in Grand Cayman, consult Good Taste magazine.
Activities for the Whole Family
If you've brought your kids on vacation, you will be a little more selective of your nighttime activities. Camana Bay is the perfect place for kids any night of the week. Take the kids to play in the fountain, climb the observation tower for a bird's eye view of Grand Cayman, or go for delectable gelato at Gelato & Co. Friday nights, you will find live music outside of Abacus in Camana Bay – an added bonus for the parents while the kids play.
Late Night Activity
Open until 1 am every night, Calico Jack's is the local's favorite late-night spot and for the ultimate beach club experience, check out for their monthly Full Moon Party! Schedule varies each month, so consult their Facebook page for upcoming events.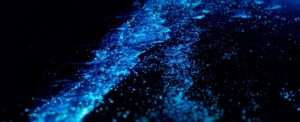 Boating at Night and the Glowing Water
Have you ever been to a place where the ocean glows at night? Grand Cayman's Bioluminescent Bay is a magical experience appropriate for the whole family. Visit www.crazycrabcayman.com for more information on a private charter to the Bio Bay, or to build a Crazy Crab adventure that includes world-class snorkeling, and visits to Starfish Point and Stingray City!