12 unusual things to do in the Cayman Islands
The Cayman Islands are a treasure chest full of fun activities, history, and culture. In addition to the most recognized attractions (Stingray City, Starfish Point, and snorkeling), Cayman offers some other unique experiences that may be less acknowledged, but are equally worth taking the time to explore. 
Cayman Islands National Museum: A one-of-a-kind-souvenir
There are loads of places where you can shop for signature t-shirts, Christmas tree ornaments and other trinkets to take home as a memoir of your visit to Grand Cayman, but if you are looking for a quality gift or a real one-of-a-kind souvenir, you'll need to know where to look. Cayman Islands National Museum in George Town offers a beautiful selection of ornate Caymanite jewelry and gifts. Caymanite is a rock strata that can only be found in the Cayman Islands and is composed of layers of earthy toned mineral deposits. All proceeds from purchases at the National Museum fund maintenance of their collection and programs for students and visitors. You can find Caymanite ornaments along with local paintings and other art at Pure Art Gallery, located across from Dart Family Park.
Davinoff's sculpture showcase
During a scenic drive around the quiet side of Grand Cayman, make sure Davinoff's is one of your stops. Simply look for human-sized clay sculptures along the side of the road, with a welcoming sign indicating, "Park Here". Each exquisite sculpture displays a member of Cayman's wildlife or character in Cayman legend on a larger scale. This artistically authentic taste of Cayman culture will be one you won't forget. Make sure to bring your camera!
Sister Islands
Grand Cayman is the largest of the three Cayman Islands. The two Sister Islands, approximately 90 miles to the northeast, each have their special distinctiveness from the big island and each other.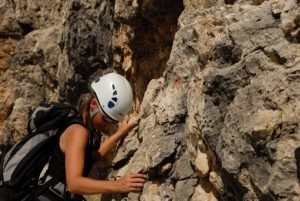 Living light in the Bioluminescent Bay
The calm shallow waters of the BioBay look ordinary during the day. It is only at night, with a bit of movement, that you can see the water glow. With only a handful of like bays in the Caribbean and even fewer that are still intact enough to swim in, Grand Cayman's BioBay is a treasure indeed. Although the area is reachable via kayak, hiring a boat from which you can swim with the glowing plankton, and view the individual critters with a mask and snorkel, is definitely worth it! For a magical experience with the most knowledgeable guides, visit www.crazycrabcayman.com. 
Observation Tower
The lack of elevation in Grand Cayman makes it difficult to find a good vantage point to see the island, and the view from incoming and outgoing airplanes is ever so short. However, the Observation Tower, centrally located in Camana Bay, offers a panoramic view from 75 feet high. Along the way to the top, you can experience a bit of Cayman culture expressed in the form of breath-taking glass tile mosaics. More than three million tiles depict underwater and other cultural scenes. This hidden gem allows you to appreciate and explore Grand Cayman from above during your stay.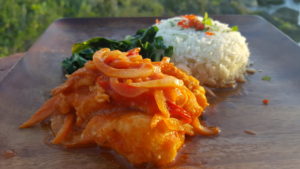 Flavour Tour
Experiencing local cuisine is a must when in the Caribbean, particularly on Grand Cayman. Our island is now a hub of brilliant culinary minds, many of whom have teamed up to create a well-rounded, tasty representation of the islands' food history. The guided Flavour Tour, hosted every Wednesday night, is a perfect example of such a farm-to-table experience; starting with a glass of wine, followed by three plates and drink pairings prepared in local styles from restaurants in elegant Camana Bay, and concluding with a lovely local dessert. Perfect for couples needing a night out while on vacation, visitors who have been to Cayman multiple times or first timers that are just looking for something different to do! Book your tickets here.
Vivine's Kitchen
The best local dive for all native dishes, Vivine's Kitchen is located on the east side of Grand Cayman. Their menu changes daily depending on what is freshly available but you can expect to see lots of curry and jerk options, conch and fish dishes, oxtail and more island staples. Be sure to try one of their many homemade juices and desserts to round out your meal. The food is phenomenal, but the seaside view and family atmosphere make Vivine's a spectacular local experience as well. If you expect five-star facilities when you eat out, this local spot is not for you – expect a clean, quaint little shack with friendly local staff and filling, tasty food. The best dishes will be the local specialties, so step out of your comfort zone and try conch fritters or curry goat!
Distillery Tour
There is a reason that the biggest export from Grand Cayman is booze – we've got some good local spirits! Cayman Spirit Co. is home to local creations including Seven Fathoms Rum which is distilled at precisely seven fathoms beneath the ocean's surface! For an inexpensive way to taste some of Cayman's most creative locally sourced and locally produced liquors, check out Cayman Spirits Company's Tour and Tasting schedule.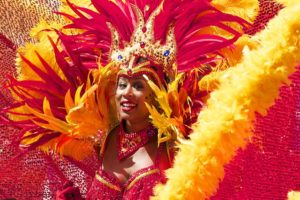 Batabano
To really delve into Cayman's culture, consider aligning your stay on the island with the Carnival celebration called Batabano, which takes place annually in May. Turtles have played a crucial role in Cayman's history, and the name of the celebration "batabano" is the word for baby turtle tracks as they make their way from the hatched egg to the sea. All inclusive of food festivals, cocktail receptions, night club, and boat parties and the famous street parade, Batabano weekend is one like no other. Check out this year's schedule of events and order your costume to get, "ready for de road!"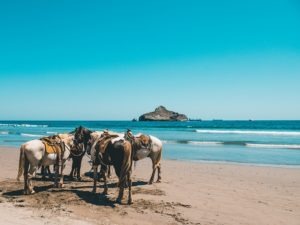 Horseback riding and swimming on the beach
A unique way to canvass a beautiful stretch of untouched beach on Grand Cayman is on horseback. No experience is required to ride gently along on the backs of the laid-back island horses, but if you are a seasoned equestrian, you may canter your horse along the picturesque shoreline. For an extra bit of adventure, consider taking a bareback swim tour! Pampered Ponies is one of a few horseback tour providers on island that offer this one-of-a-kind way of exploring Cayman's breathtaking natural scenery.
To Hell and back
Ironshore karst is a special type and texture of rock that makes up much of the foundation of the Cayman Islands. Its jagged structure makes it appear rather treacherous, which is one theory of how the name Hell was given to this particular zone of ironshore rock. Visit Hell in West Bay for a look at Cayman's geology beyond the sandy beaches, a dance with the devil himself and to send a postcard from the underworld to your friends and family. Not to worry, they usually kick folks back out again. Usually…
Try rock climbing or rappelling on the Brac
Cayman Brac is home to the highest point of elevation in the Cayman Islands, a whopping 141ft, which is the top of the bluff. Full of ocean caves and terrain acceptable for all experience levels, the steep bluff has become a choice retreat for rock climbers and rappellers, amateur and experienced alike. If you like to active and outdoorsy, check out Cayman Brac Climbing and begin planning this far-out excursion, unique to Cayman Brac, today!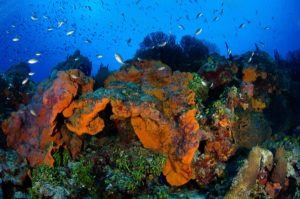 Explore the underwater utopia around Little Cayman
With a land area of only approximately 11 square miles and a population of less than 170, Little Cayman is a serene slice of paradise. With a small population and no agricultural runoff, the underwater scenery is nearly untouched, and home to numerous famous scuba diving sites, such as Bloody Bay Wall, allegedly named after gorey pirate battles that took place near Little Cayman's shores. For an absolutely breathtaking view of one of nature's many wonders, make sure to include a dive on the Wall during your stay in Little Cayman. Not a certified scuba diver? No problem! Let one of the local dive shops know that you do not have a certification but you would like to try a Discover Scuba Diving excursion. 
If being under the water is a bit out of your comfort zone, never fear. There is an opportunity to snorkel and experience Little Cayman's undersea wonderland too. For a shallow putz around along a gorgeous beach, make your way to Point of Sand. Keep your eyes open for sleepy nurse sharks hiding in nooks and crannies, and under ledges of coral heads!
There is much more to the Cayman Islands than the most visited attractions (although they are definitely worth seeing as well! For a perfect day on the water visiting Cayman's top tourist attractions via your own private boat with the best guides, check out Crazy Crab). How does a first time visitor find more of these extraordinary jewels dotted around Cayman, you ask? Ask a local! The friendly residents of Cayman are always happy to give you a list of their favorite must-dos, must-sees or must-eats for your time here. All you have to do is inquire.