The Best Family Activities & Vacations in Grand Cayman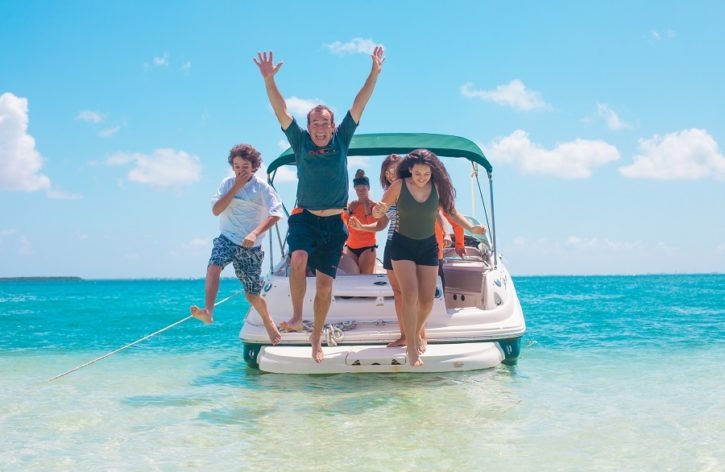 Which member of your family is the outdoor adventurer? How about the beach lover, or sightseer? Any food connoisseurs, perhaps? Planning a vacation for all generations and extensions of your family may prove difficult some places, but there is a little something for everyone here on the beautiful, tropical Caribbean island of Grand Cayman.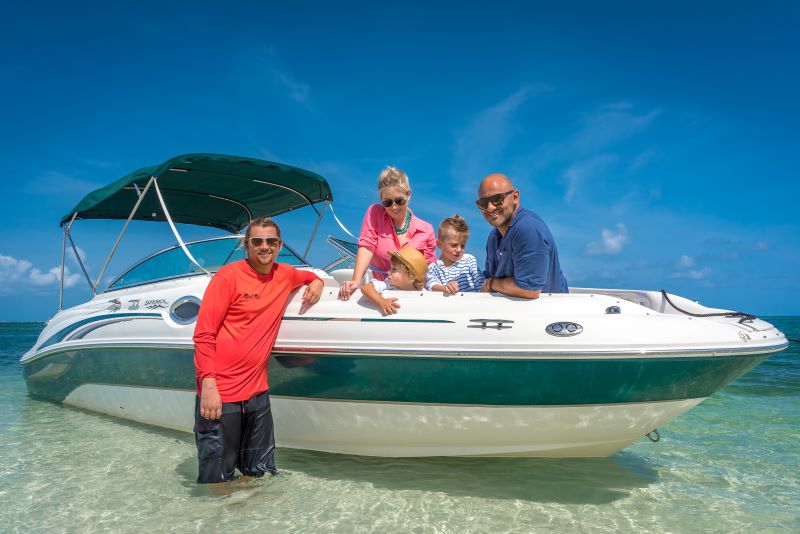 Outdoor Adventures in The Cayman Islands – On the Water
One of Grand Cayman's most popular attractions is not reachable by car, only by boat – and that is Stingray City. Over decades of local fisherman using the standing-depth sandbar in the middle of the North Sound as a fish cleaning station, the stingrays have learned to associate the sound of boat engines with a free meal. The tradition continued after Stingray City was established among Cayman's tourist attractions by visitors hand feeding the rays as part of the experience. Though they are not typically considered a good candidate for a "pet", the stingrays are amazingly docile, friendly and even cuddly! The waist-deep water at Stingray City sandbar is perfect for every adventurer in your family, no matter their comfort level in the water.
While you are out, why not stop to do some world-class snorkeling, search for vibrant starfish in the shallows of Starfish Point, cruise through the tranquil mangroves for a look into Cayman's natural past, or immerse yourselves in the glowing waters of the Bioluminescent Bay? A day on the boat in Grand Cayman is a spectacular way to see many of the island's natural attractions all-in-one, and the huge variety of options of boats on the island offer every span of amenities so your family is sure to have everything they need for a great day on the water.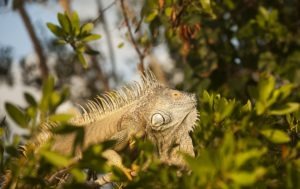 Vacation in Cayman Islands – For the landlubbers!
Grand Cayman has several must-see attractions that are land-based and everyone in your family will love. Imagine being a family of pirates in search of freshwater while exploring the underground Crystal Caves, or embark on a safari in search of Caymans' endemic blue iguana at the Queen Elizabeth II Botanic Park. Introduce a little friendly competition in your group by picking up the scavenger hunt list at the front desk of the Botanic Park and see who can find the most items on the list!
And of course, what is a Caribbean vacation without a little time spent lounging on the beach soaking up some rays? Whether it is right in front of your hotel or condo on world-famous Seven Mile Beach, or at one of Cayman's unmanicured, hidden gem beaches, there are endless options for your perfect recharge spot to build sand castles, swim, snorkel or enjoy a good book.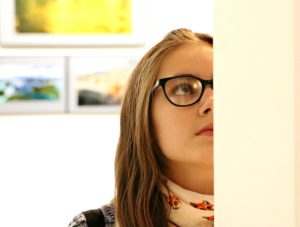 Explore a bit of Cayman Island Culture
Caymanians are proud of their history and culture and welcome every chance to share it with visitors.
You can impress the locals by gaining some background knowledge of how people made the Cayman Islands their permanent home at The Cayman Islands National Museum, or experience a more artistic portrayal of how everyday life has evolved in Cayman at The National Gallery of the Cayman Islands. With admission costs of less than ten dollars per person and discounted rates for children and seniors, these staples of Grand Cayman will bring you closer to knowing what it means to be Caymanian.
Pack up the whole family and take a day to enjoy a scenic drive around the less crowded eastern side of the island. Make sure the navigator has the Blowholes and Wreck of the 10 Sail historic walk, all of which are free of admission, among their list of stops to make.
It is an extra special treat if your visit aligns with one of the traditional festivals that takes place in Cayman. Watching the reenactment of pirates landing on Grand Cayman during Pirate's Week, or celebrating the importance of the sea turtle in Cayman's history by watching or dancing along with the parade of Batabano are sure to be fun for the whole family!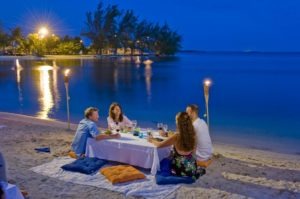 The culinary scene in Grand Cayman
The culinary scene in Grand Cayman is unparalleled, and everybody has got to eat, right? One of the easiest, and arguably most valuable, bonding opportunities here on the island is over the food. From the freshest seafood, to the cultural variation in preparation, to the sheer number of different options of restaurants on the island, it is sure to be an awesome experience planning where to have your meals during your visit. Grab a free copy of Good Taste magazine for easy access to sample menus and reviews of nearly every restaurant, well known and off the beaten path, on Grand Cayman. As you would hear us locals say, "Unna make sure try some fried fish or conch fritters, ya hear?"
For a festive and comprehensive way to sample a wide array of the cuisine in Cayman, consider aligning your visit with our annual festival Taste of Cayman, which usually occurs in February. With over 20 food and drink vendors, live music and entertainment all night and a play area for the kids, this Cayman tradition is sure to be a night to remember. For more information and to purchase tickets, visit www.tasteofcayman.org.
With something to offer for the nature junkies, beach bums, historians, sightseers and everybody that likes to eat, make sure that your family takes advantage of all the land and sea-based adventures Cayman has to offer.
Crazy Crab captivates the whole family!
Within Crazy Crab, all of our guides are passionate about delivering the finest quality private charter to our guests. With a mix of local Caymanians, scuba divers and scuba instructors, and a marine biologist, we have a plethora of knowledge, as well as favorite sites and even favorite animals that we love to show off! With three different sizes of boats with all variety of amenities, we can accommodate up to 14 guests and offer anything from a fast-paced adventure to a laid-back exploratory cruise to visit all the attractions you want to see while on the water. Start planning your boat day in Grand Cayman with Crazy Crab today!